Each State has an athletic or activities association that sets the guidelines for interscholastic competition. These associations also have the procedures for becoming an official. Typically to become a wrestling official you'll need to join the State Association, possibly join a local association, be a high school graduate, pass an annual exam, attend a annual rules update meeting and attend any training sessions that the state or local association requires.
Click here to find your State's Association
State and Local Wrestling Officials Associations (Updated May 7, 2012)
Wrestling Refereeing for Begineers by Jim Woolnough

Officials desiring to be NCAA certified must watch a on-line video clinic and pass an exam (on-line) by scoring 85% or higher. The exam and clinic opens September 15, 2015 and closes on October 19, 2015. This will put you on the NCAA certified officials list. Coaches must hire officials off this list or face sanctions by the NCAA. Officials should contact a local association to work out assignments and scheduling and association specific training and certification requirements. In addition, NCAA Officials must register with ArbiterSports ($100 fee) at: http://ncaawrestling.arbitersports.com/
Another angle is to join the National Colligate Wrestling Officials Association (NCWA).

This group focuses on the many college wrestling clubs throughout the country.
College Wrestling Officials Associations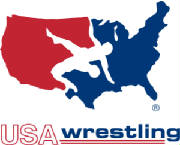 USA Wrestling is the national governing body for International wrestling within the United States. Being licensed with the United States Wrestling Officials Association (USWOA) allows you to officiate Free-Style (Men & Womens) and Greco-Roman wrestling. Dues are paid annually and you'll receive a stamp for your license book and the current rules. You can become a pairings official through the USWOA.
2016 USA Wrestling Membership Application Instructions
USAW Upgrade Requirements and Where You Can Officiate
Copyright © Wrestlingref.Com 2015