Come celebrate the Virginia Chapter Class of 2017! April 22, 2017. Tickets are on sale now. Wyndham Virginia Crossings Resort. Cash Bar reception 4:30 with Dinner and Ceremony starting at 6 PM. Wyndham Virginia Crossing, 1000 Virginia Center Parkway, Glenn Allen, VA. The VA Chapter can also be followed on FaceBook.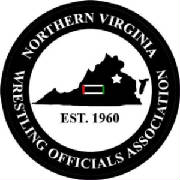 The Northern Virginia Wrestling Officials Association (NVWOA) was established in 1960 and services public and private scholastic wrestling programs in the Washington Metropolitan Area. The NVWOA is a member of the Virginia High School League (VHSL).
Current membership consists of 78 officials providing 152 Varsity, Junior Varsity and Middle School wrestling programs with quality professionals.